BED BUGS FUMIGATION IN KARACHI!
Have you been searching for how to get rid of bed bugs? Once an afterthought, these pests have made quite the resurgence recently. The more you know about bed bugs, the better your chances of avoiding them.
This pest gets its name from the fact that it is usually found in close proximity to beds. That's because bed bugs need the blood of warm-blooded animals to survive. Unfortunately, bed bugs can mature in about 35 days. They then live about seven to 12 months. This makes bed bug removal difficult to do without the help of a professional.
Bed bugs primarily feed on humans sleeping in bed at night. The bite is painless, and the blood meal takes about 10 minutes.
How do bed bugs find hosts while they are asleep? Body heat, the carbon dioxide from exhaled breath and other biological signatures help focus the bed bugs on unsuspecting, snoozing hosts. The bed bug feeds, then retreats back to its place of harborage for days or even weeks before coming back out. This can make detection difficult until the infestation is well established.
Bed bugs are skilled hitchhikers. In fact, they are primarily transported by humans and human belongings like suitcases.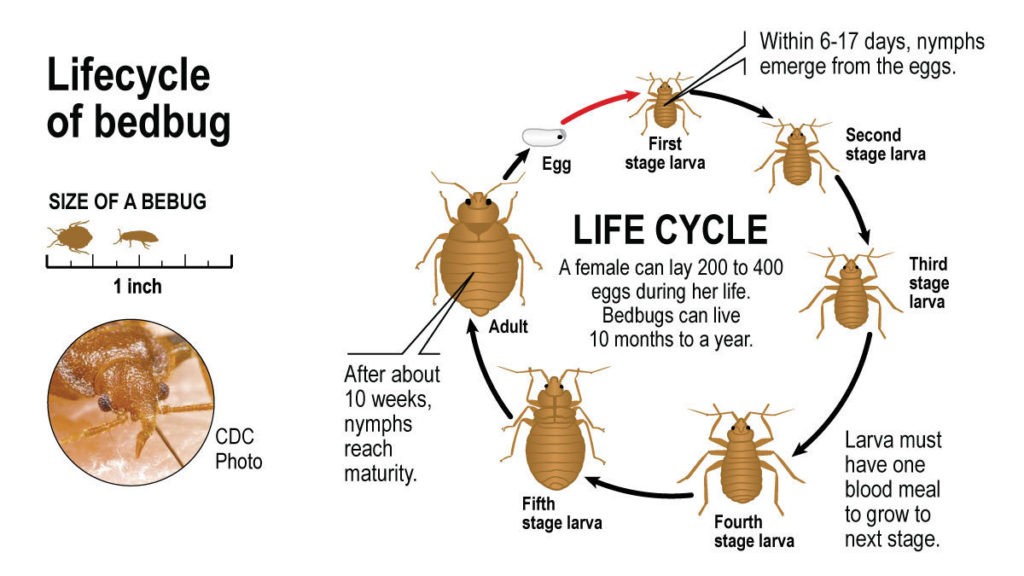 Bedbugs feed on human blood and are attracted to body heat and CO2 from sleeping humans
They inject an anesthetic when they pierce the skin, so the bite can go unnoticed at first
They are found in cracks and crevices, headboards, behind peeling wallpaper, broken plaster, light switches, under carpets and skirting boards etc. so they are near to people for feeding
Bed bugs are nocturnal and start feeding soon after sunset and before dawn
Bed bugs will feed during the day if conditions are favorable
When alarmed they move quickly and emit an odour
We're not Satisfied until you're Satisfied.
We have to use (2) Two Types of Treatment to remove bed bugs from your premises

Spray Treatment
Gas Tablets.
We have to spray on different surfaces.

Mattress
Curtains
Sofa Set
All Wooden Structures etc
When we complete our Spray Treatment we keep "Gas Tablet" on pieces of newspaper in every room.
After keeping the "Gas Tablets" the treatment area will be closed for 15 to 24 hours and no body can go inside the treated area during the exposure time.